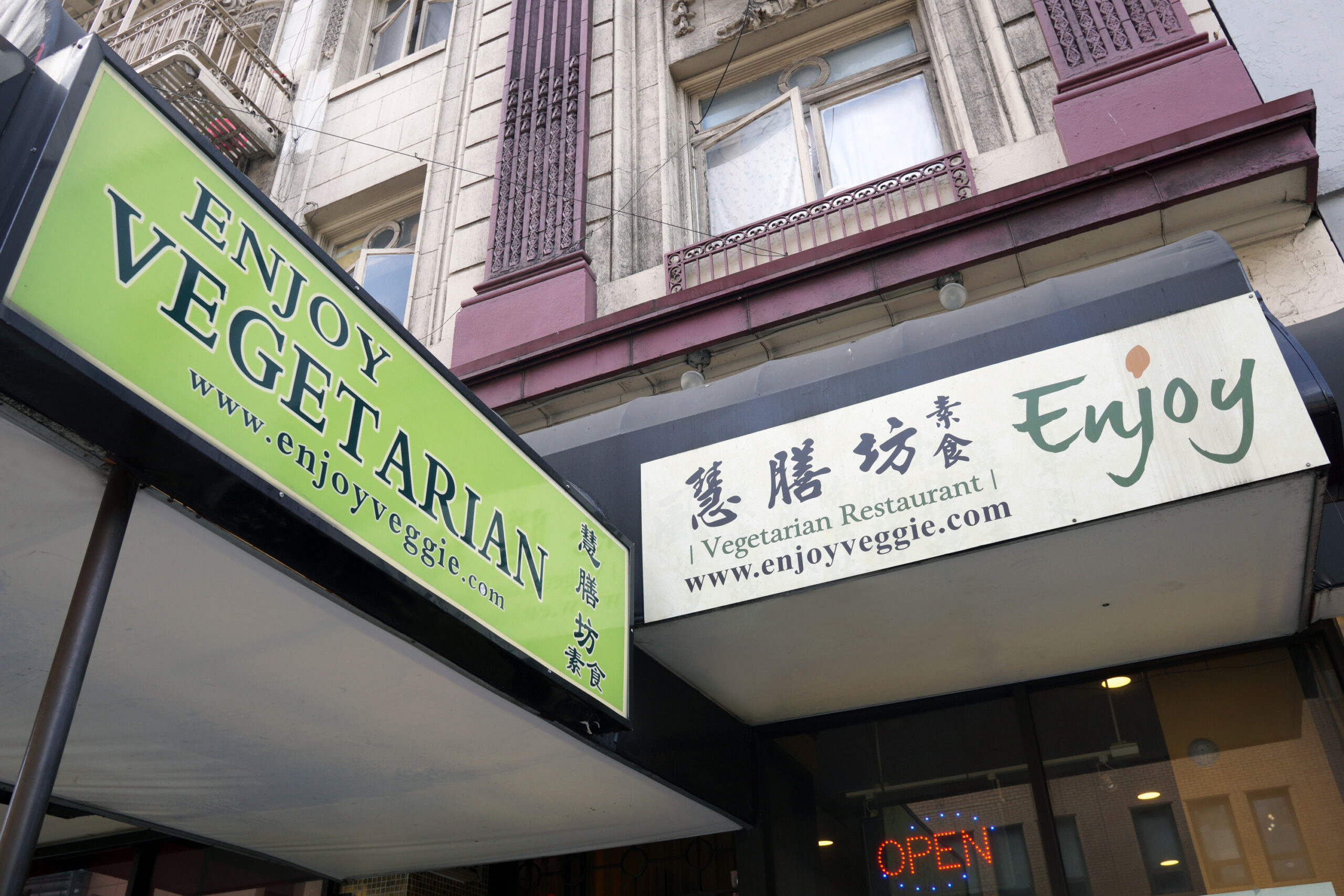 Enjoy Vegetarian Restaurant 慧膳坊
Address: 839 Kearny St. San Francisco, CA 94108
Phone: (415) 956-7868
Hours: Open daily 11:00am – 2:30pm, 5:00pm – 9:00pm
Enjoy Vegetarian Restaurant is the creation of a family owned and operated team. Our "vegetarian meets Chinese cuisine" restaurant has a diverse and flavorful menu that draws specific inspiration from our Buddhist roots. Our menu is based on high-quality, healthy and environmentally friendly ingredients.
We have a wide selection of dishes that demonstrate our personal touch for every taste bud. The level of quality and service at our San Francisco vegetarian restaurant has made us a critically acclaimed success. We have been selected as Top 7 American Best Chinese Restaurants by CNN Travel and have been nominated for Best Vegan Restaurant in San Francisco.
Enjoy tasty vegetarian dishes in San Francisco!
The freshness and quality of our ingredients combined with our fresh spin on traditional Chinese and kosher dishes gives new meaning to the concept of vegetarian food! Our most popular dishes include:
Classic Chinese vegetarian dishes
Tasty Chinese mock meat & seafood dishes
Signature dishes like Mongolian Beef, Kung Pao Chicken, Golden Knoll and Eggplant with Sea Bass dishes made with soy
Traditional plates made with soy products, yam, or mushroom
Homemade Bean Curd Rolls, Soy Bean Sheet, Wheat Gluten, and many more