Golden Gate Fortune Cookie Company
Location: 56 Ross Alley, San Francisco, CA 94108  
Do you believe what is written on the paper from the Fortune Cookies? What do you think who made these cookies? If you go to Chinatown in San Francisco, you will be able to find the answer.
It is a store called Golden Gate Fortune Cookie Company that produces the cookies. The store was opened in 1962 and owned by Franklin Yee. They make traditional fortune cookies, chocolate flavored fortune cookies, almond cookies and other sweets for $5 a bag. They use flour, sugar, vanilla, and butter for making the cookies. If visitors are interested, they can observe how workers use motorized circular griddles to make cookies.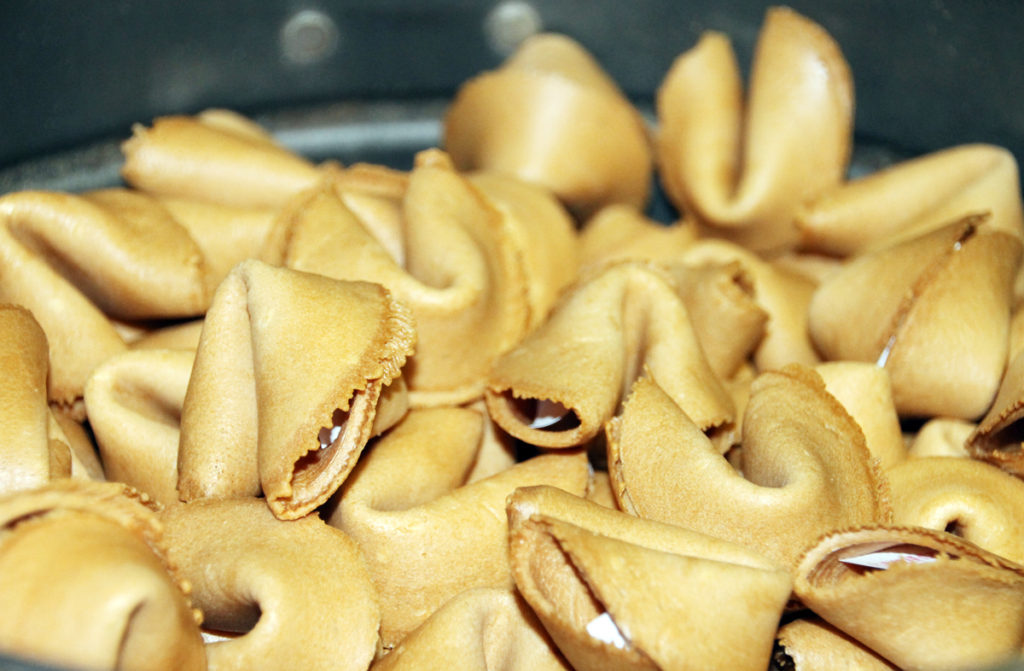 Fortune Cookies are in fact an American Asian snacks that are served as a dessert after a meal in Chinese restaurants in the United States, Canada, and other western countries. However, China and other Asian countries do not have the tradition of eating Fortune Cookies.
The origin of Fortune Cookies comes from the Japanese cookie, Tsujiura Senbei. Traced back to the 19th century, Senbei was made in Kyoto, Japan, which was very similar to the Japanese temple tradition of random fortunes, called Omikuji. The Japanese cookies were a bit bigger, darker, and they contain sesame and miso rather than vanilla and butter. They contain a fortune, but the small slip of paper was wedged into the bend of cookie rather than placing inside the hollow portion. Senbei is still sold in some regions of Japan.