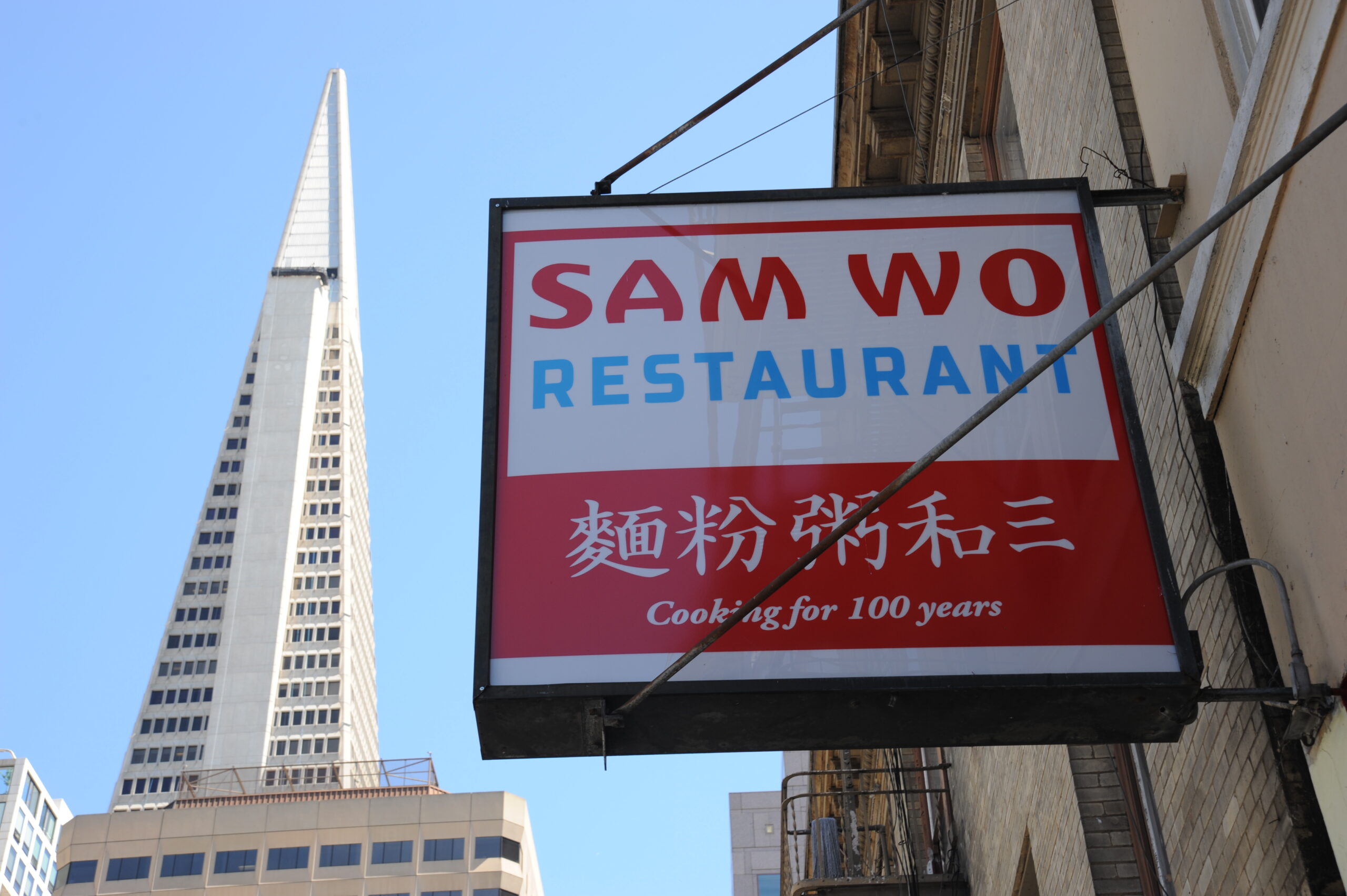 Sam Wo Restaurant 三和粥粉麺
Address: 713 Clay Street, San Francisco, CA 94108
Phone: (415)989-8898
Opening Hours:
Monday 11:00am – 4:00pm,
Tuesday Closed
Wednesday 11:00am – 4:00pm, 6:00pm – Midnight
Thursday 11:00am – 4:00pm, 6:00pm – Midnight
Friday 11:00am – 4:00pm,  6:00pm – 3:00am
Saturday 11:00am – 4:00pm, 6:00pm – 3:00am
Sunday 11:00am – 4:00pm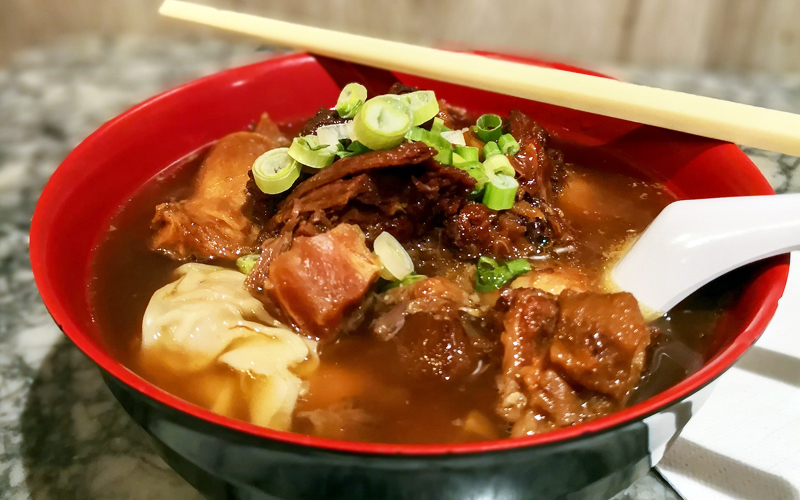 Sam Wo has been cooking for over 100 hundred years for locals and tourists. They serve comfort Cantonese food that includes (but not limited to):
rice porridge, wonton soups, stir fried noodles, rice plates and their very own BBQ Pork Rice Noodle Rolls.
The Ho family who have been involved in with the restaurant since the mid-1970s is still currently running the restaurant.
Signature marble tabletops and wooden stools have been moved from the original Washington St location to the current Clay street location.
Edsel Ford Fung is no longer terrorizing the customers but his memories and pictures remain amongst the new walls of the dining room.