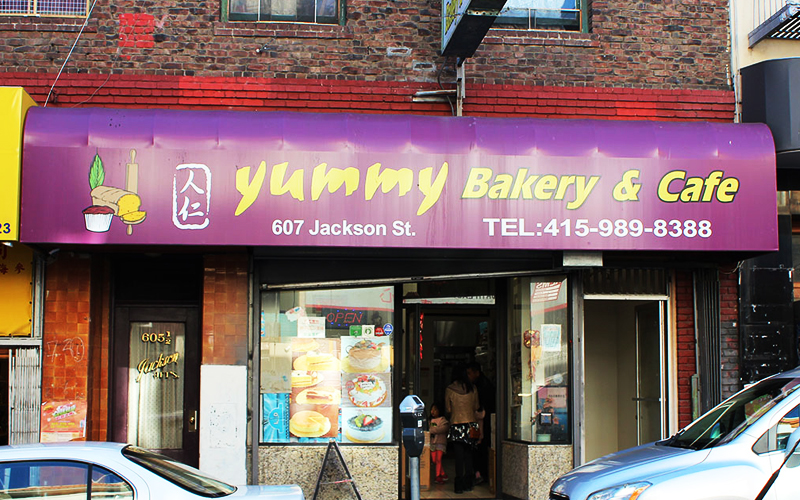 Yummy Bakery & Café 人仁西餅麵包
Address: 607 Jackson Street, San Francisco, CA 94133
Phone: (415) 989-8388
Hours: Open daily 7AM-7PM
Yummy Bakery & Café is a boutique bakery that is famous for its baked foods,
in particular, its regular and egg-white tarts and Japanese Cheesecake.
The bakery opened in 2010 and has a huge variety of pastries and bread.
Come and enjoy a cup of coffee and a freshly made bakery or cookie any time of the day.